Picture Guide On How To Watch Detective Conan (2019)
Detective Conan is well-known in the anime world for being launched in 1995 and never stopping since, reaching a monstrous amount of episodes as of 2019 – 954 and still going. If you are either rewatching or you are new and want to give it a try this is a perfect guide exactly for you!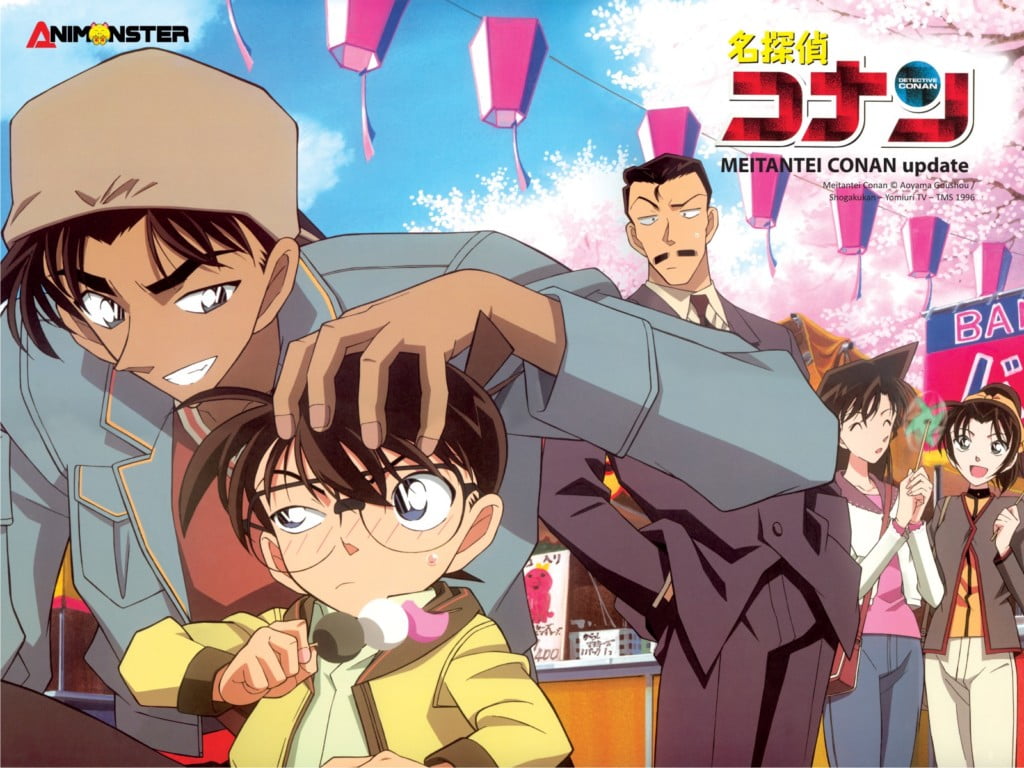 Total episodes: 954
Fillers: 396
Episodes without filler: 558
Movies: 23
OVAs: 12
*This guide does not include Magic File and neither Magic Kaito. In my opinion, you can watch Magic Kaito after catching up with Detective Conan instead of splitting it in between series. As for Magic File episodes, they are also non-canon so they don't serve any purpose for the main series. 
I personally recommend you to watch only episodes without filler, you can manage to finish series within ~186 hours (~7.7 days) this way and still enjoy the story without missing anything relevant.
Picture guides for download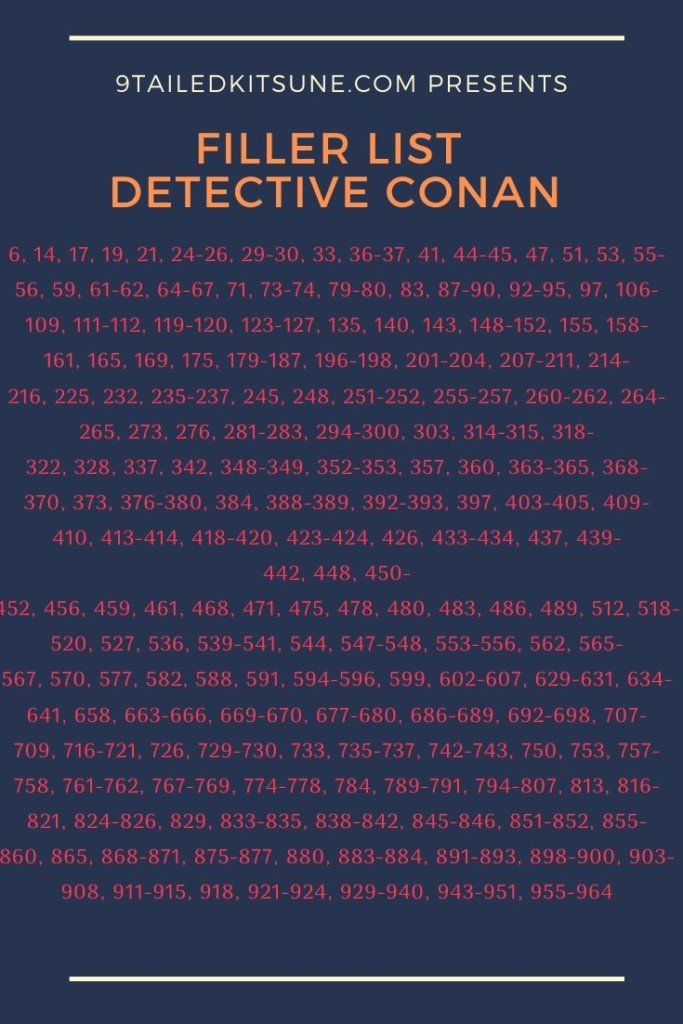 Total time saved in %: ~42%, ~132 hours (~5.5 days)
Total time required to watch only canon episodes without OVAs and movies, ~186 hours (~7.7 days)