Review Of The Worst Anime Ever Made
I know what you want to say. Why the hell would you even bother watching this awful piece of … anime. Honestly, curiosity got the best of me. I had to see for myself why is this anime SO BAD. Not bad, the worst out of the worst.
I thought that it's not even possible to not reach at least a score of 2 on MAL, but apparently, it is possible and anime called Tenkuu Danzai Skelter+Heaven managed to do that with a score of 1.91/10 according to 10,464 users.
If you are curious about what anime ranked as second-worst, I published an article about The Top 10 Worst Anime Ever Created, so don't forget to check that out!
For those who dare I left the youtube link embedded.
---
Tenkuu Danzai Skelter+Heaven Description
Type: OVA
Episodes: 1
Status: Finished Airing
Aired: Dec 8, 2004
Producers: Idea Factory
Genres: Sci-Fi, Mecha
Plot summary: Otsuya has an important mission – he needs to guide the all-female unit of pilots to defeat an extraterrestrial hostile being. The things get more complicated after Otsuya grows closer to one pilot from the unit, threatening not only the unit stability but also the success of the mission.
---
Tenkuu Danzai Skelter+Heaven – Review
Idea Factory, why… just tell me, WHY? Or should I ask HOW instead?  The geniuses behind this anime haven't created only one anime which ended up on the top 10 worst rated anime ever. No. They actually created two! And that's actually something but I guess it's not the best for your resumé and neither for the mental health of people who decide to watch it.
Idea Factory is a really good name but they should honestly just stop thinking so we don't lose our brain cells watching content like this one.
This anime is based on a game (I have never heard of this game and I am not intending to play it after watching this masterpiece). I am sure it's better than this anime though because there is no movie, series, game or anime which can be worse.
This anime will make you question your whole existence and what you know about the world. In a bad way.  
Let's start with the length
14 minutes of suffering plus 4 minutes of openings (openings were watchable). What comes after opening though it's just my 14 minutes of misery IRL. I could have spent it with my boyfriend, playing League of Legends or sleeping. But no, I'm apparently a masochist.
The animation
The animation and art are just horrendous. The whole art and animation suck so much that when I saw the extraterrestrial alien being I actually could not stop laughing for few minutes – it was an effing giant squid which was for the most time looking static and not even moving, just firing some random missiles.
The characters
They are utterly boring, flat and cliché. I legit don't remember anything except that this anime has many cute big-boobed mech girls dressed in suits. They were placed in bouncing chairs for the most pleasant experienced for anime watchers (you know what I mean, wink). The Otsuya guy is as cliché as it gets for a male character trying to save the world and protect the girls.
The characters are so flat you end up with a complete amnesia about their names, story, and personality (I mean there is no personality in the first place so what am I writing?). As a result, you can't distinguish the girls at all. The only difference is the hair color.
Nothing has logic in this anime. It is beyond unwatchable. 
The sound
The only tolerable part of this fiasco. If I ignore the terrible voice acting, I can actually say that the openings were tolerable.
TLDR
Don't watch this if you don't want to lose faith in humanity.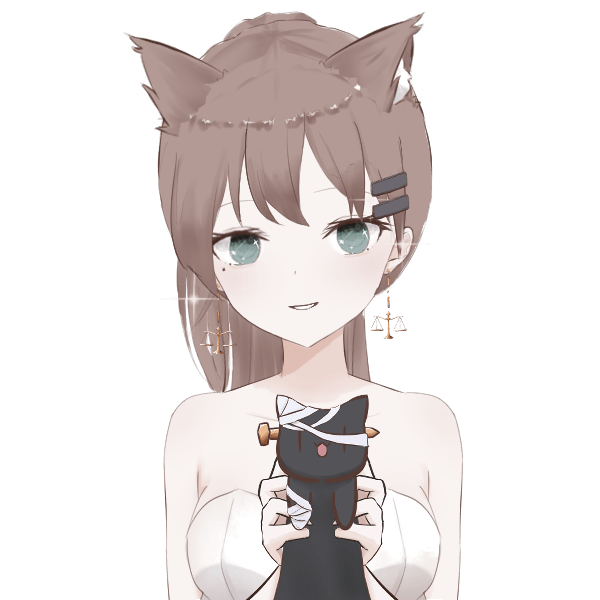 Hi, my name is Mia, and I am the founder of 9 Tailed Kitsune. I am a big fan of esports, games, and anime. When I was around 7 years old, Phantom Thief Jeanne sparked my fascination for anime, and it has never faded!