So, I heard a lot of people saying this anime is really bad. I was curious to see what all the fuss was about, so I decided to watch it for myself. And boy, was it a rough ride. I couldn't believe it was possible to get such a low score on MAL, but this anime managed to do it with a score of 1.85/10 according to 25,724 users. If you're curious about the worst of the worst, continue reading this review of the worst anime ever made.
---
Tenkuu Danzai Skelter+Heaven Synopsis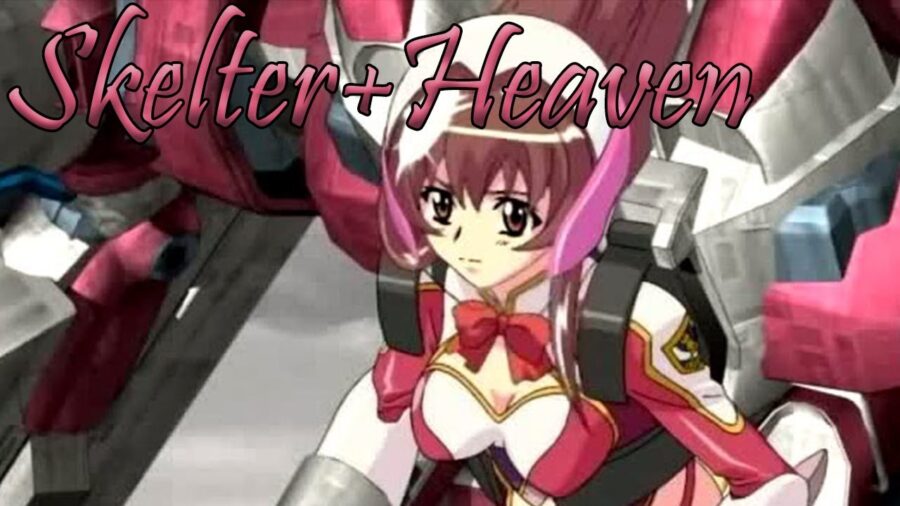 Type:

OVA

Episodes:

1

Status:

Finished Airing

Aired:

Dec 8, 2004

Producers:

Idea Factory, Cospa
Studios: Minami Machi Bugyousho

Genres:

Sci-Fi, Mecha
Otsuya has a crucial task at hand: he must lead a team of female pilots to defeat a hostile extraterrestrial force. However, things get complicated as he grows closer to one of the pilots, putting the unit's stability and the mission's success at risk.
---
Tenkuu Danzai Skelter+Heaven (The Worst Anime) Review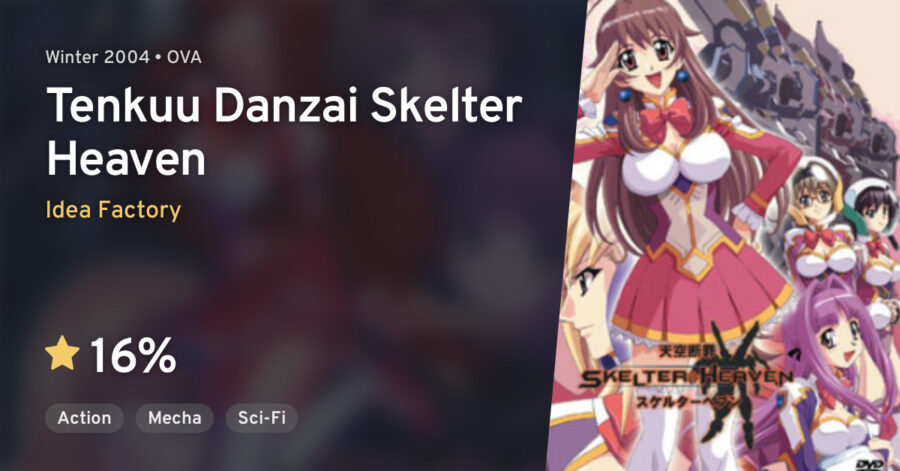 Minami Machi Bugyousho why… just tell me, WHY? Or should I ask how instead? How did you make this huge mistake? With only 6 anime in total and 5 of them being decent, it's a wonder how this disaster happened. It's definitely not a good look for their resume and the mental well-being of the viewers.
The anime Tenkuu Danzai Skelter+Heaven is based on a game. You may not have heard of this game, but I'm guessing it's better than the anime adaptation because it's hard to imagine anything being worse than this anime. Watching it will make you question your own existence and what you thought you knew about the world—in a negative way.
---
Let's start with the length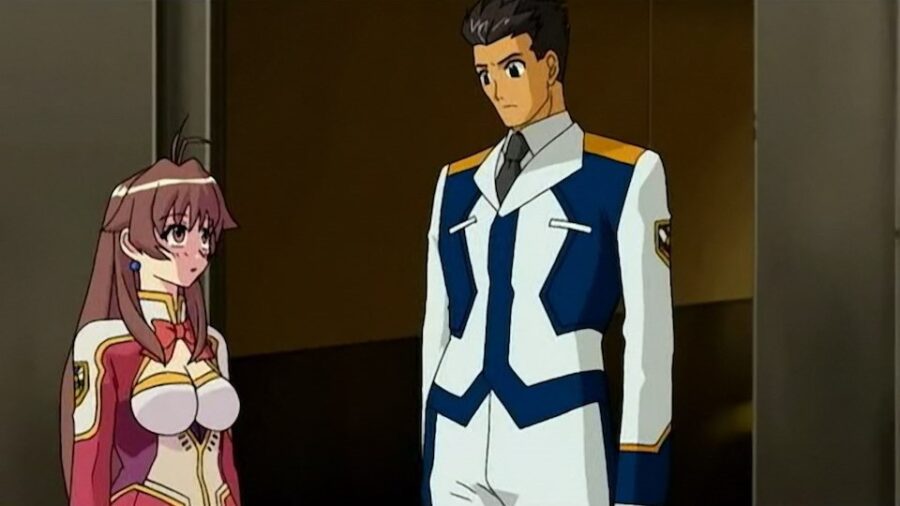 Okay, let me set the scene for you. I'm settling in for an anime, ready for some good ol' entertainment, but nope. Instead, I get 14 minutes of pure torture, plus 4 minutes of semi-decent openings. After that, it was 14 minutes of "why did I even start watching this?" time. I could've been spending that time with my BF, playing League of Legends, or catching some Z's, but no, I had to be a masochist and watch this mess.
Animation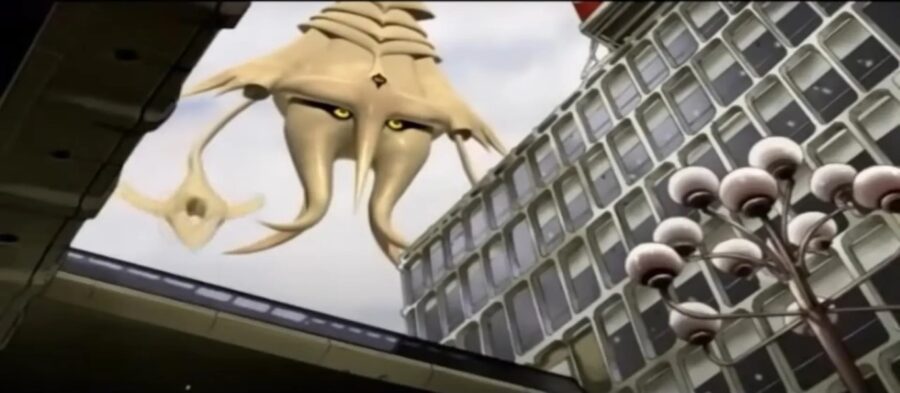 The animation and art are so bad it's almost comical. I mean, I saw this extraterrestrial thing and I literally couldn't stop laughing: it was a giant squid that just stood there firing off some random missiles and barely moving. It was like, "What the heck is this?"
Characters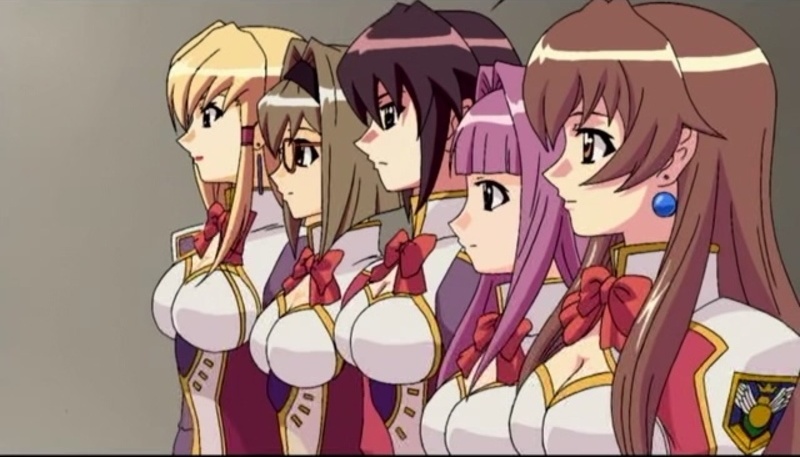 The characters in this anime are pretty dull and unoriginal. I don't remember much about them, except that there are a bunch of cute girls in suits with big chests who sit in bouncing chairs (wink).
The main guy, Otsuya, is just your typical cliché male hero who's trying to save the world and protect the girls.
The characters are so bland that you'll forget their names, story, and personalities. They're all pretty much the same, with the only difference being their hair color.
Nothing has logic in this anime. It is beyond unwatchable.
Sound
The sound was the only bearable aspect of this mess. If I don't count the bad voice acting, I could say the openings were okay.
TLDR
Don't watch this if you don't want to lose faith in humanity.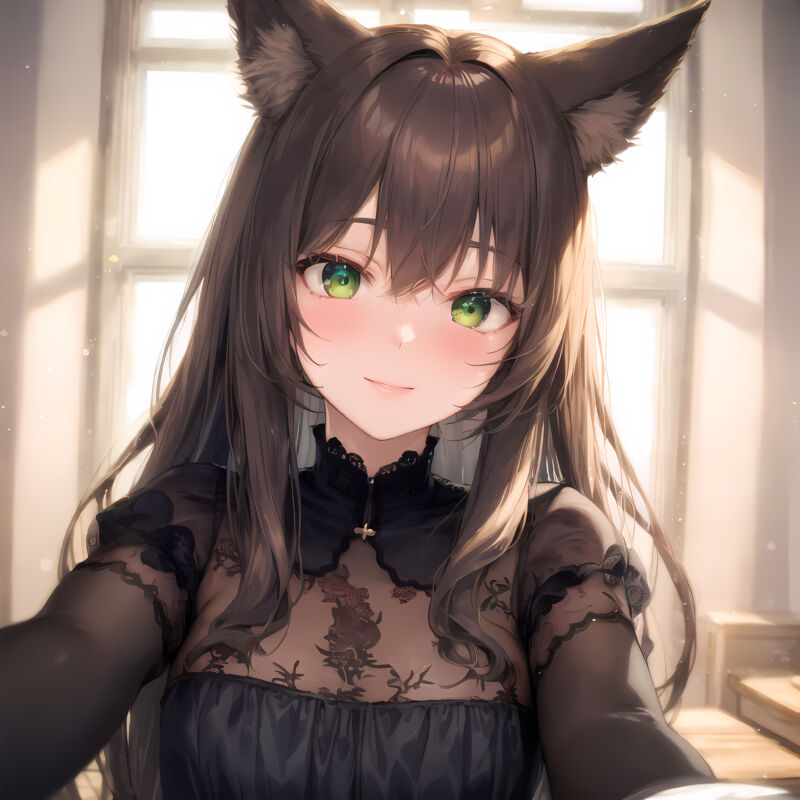 BEFORE YOU GO...
Thanks for reading my article!
If you enjoyed it, please consider supporting me on Patreon. As a Patron, you'll gain access to exclusive perks like stunning AI artworks that are not shared anywhere else, personalized AI-generated art pieces, and the ability to shape the future of this blog by suggesting topics you'd like me to cover.
Your support means everything to me and enables me to keep creating content that I'm passionate about. ✨

Also, you're welcome to join our 9 Tailed Kitsune Anime Discord community. We'd love to have you there! 🙌