Weekly Anime Round-up: Week 02, January
So I have been thinking about the roundup posts for a while. And I truly like the whole concept of round-ups, whether it's monthly, weekly, or whatever else people choose.
My idea for these kinds of posts will be probably weekly anime round-ups, where I will discuss my own anime experiences during the week as well as updates like new airing anime or any news in general when it comes to anime.
I know I'm late, it's almost the end of week 2! Sorry!
The week 02 round-up is ready though. 
---
Interesting anime that has started airing recently
1) Toaru Kagaku no Railgun T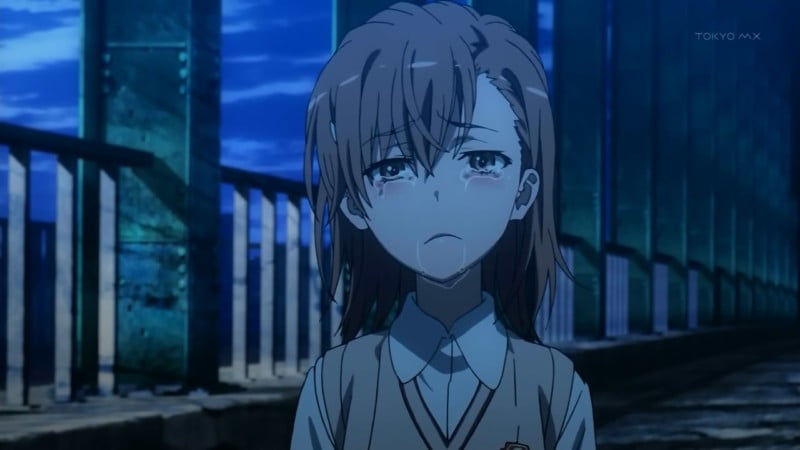 Word is the negotiator we assigned to the first-ranked was discovered gravely injured and clinging to life.
Yeah, don't piss off Accelerator! Anyways, Toaru Kagaku no Railgun's first episode aired 10th January, so definitely check it out!
---
It seems like we are going to meet other Level 5 espers and their unique abilities, along with some follow up on Accelerator after the Sister's project. Of course, the center of these series is no one else than the third strongest esper, Misaka Mikoto. Truly enjoyable, considering Index III was such a failure. I can't wait for more!
2) Haikyuu!!: To the Top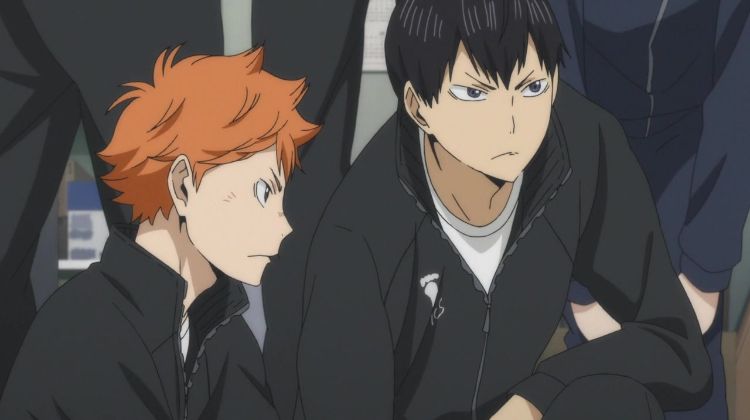 The "Haikyuu!!: To the Top" TV anime will be 25 episodes according to BD/DVD listings.
Haikyuu_EN translated the whole synopsis for Season 4:
"National Spring High School Volleyball Tournament, Miyagi Prefecture Preliminary Qualifiers: The Karasuno High School Volleyball Club advances to participate in the long-desired National Tournament after a fierce battle against Shiratorizawa Academy.
While in preparation for the upcoming National Tournament, the news of Kageyama's All-Japan Youth Training Camp invitation came to them. In addition, Tsukishima will also be invited to the Miyagi Prefecture First Year Selection Training Camp. However, Hinata who is flustered with the difference between the 1st years makes a sudden appearance at the Miyagi Prefecture First Years' Training Camp?!
Towards the National Tournament, Hinata, Kageyama, and the Karasuno High School Volleyball Club will begin facing further challenges!!"
3) Darwin's Game
The story revolves around Suou Kaname, who gets invited to try out a new cryptic mobile app game called Darwin's Game, but soon after realizes that there is no way to quit the game.
---
I am truly enjoying this anime, it has right now 2 episodes, but it's like a real battle-royal with some fantasy elements, so it's combining what I love about SAO and also "the real battle royale" components together. It's like a Mirai Nikki's daughter anime.
4) Plunderer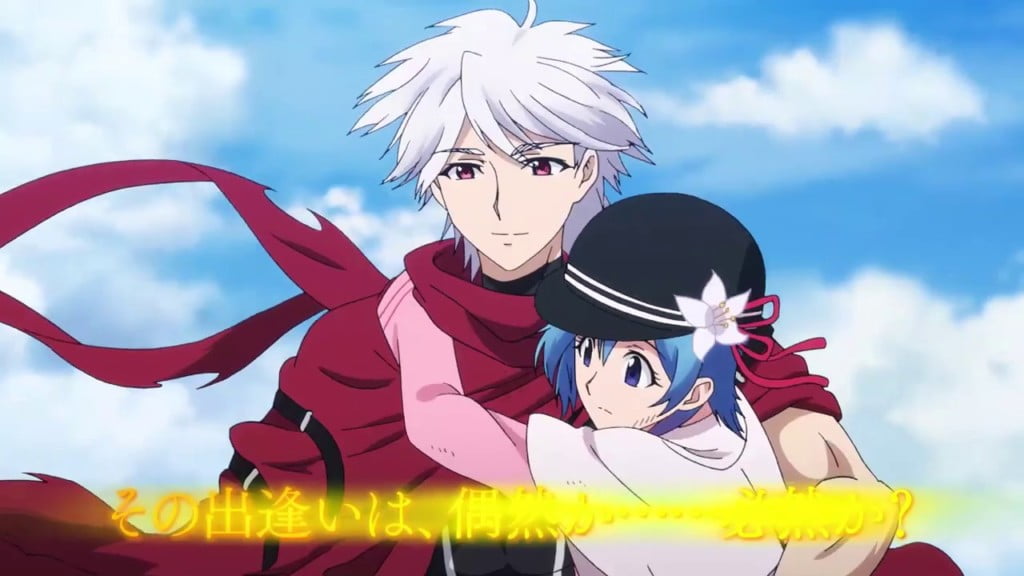 The story takes place in a post-apocalyptic world which is dominated by "Numbers". Every human has their identity tied to their own "Count" which relates to any number related to their life. If the count reaches zero it leads them to the abyss.
In the year 305 of the Alcian calendar, Hina is determined to search for the Legendary Red Baron as per the last wish of her mother whos count reached zero. Whilst on her missions, she meets a mysterious, half-masked swordsman named Licht.
---
Plunderer has a somewhat mysterious vibe in it and a truly overpowered male lead, and the plot seems to be worth watching (for now). I just hope for some cute romance development.
5) Runway de Waratte
Runway de Waratte follows the story of an aspiring fashion model, Fujito Chiyuki, who is too short to be a model. She finds out that Tsumura Ikuto, a pathetic classmate of hers is gifted with an amazing talent for designing clothes.
Both seem to be unable to achieve their dreams due to unfortunate circumstances, but maybe if they combine their powers they might be able to realize their dreams.
---
About to watch this one, I can' wait!
6) Kyokou Suiri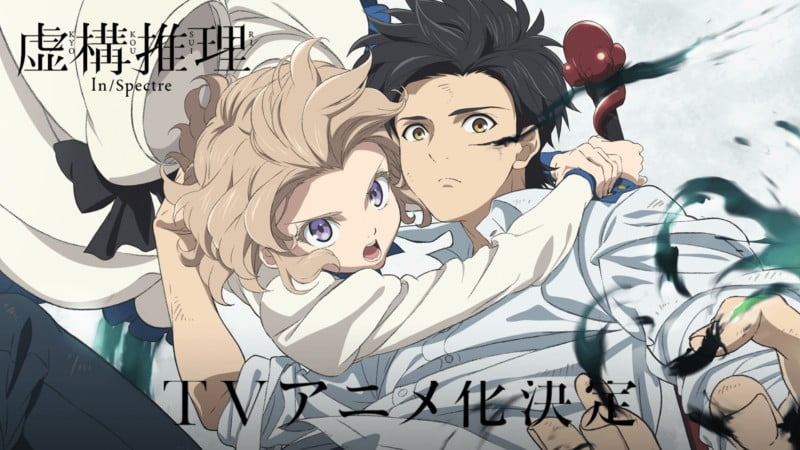 Kotoko Iwanage might have a normal appearance of a young girl, but that could not be further from the truth. At the age of 11, she became a mediator between the spirit and human world. Whenever youkai have some problem they wish to solve they contact Kotoko.
On the other hand, Kurou Sakuragawa is a 22-year-old university student who has just broken up with his girlfriend. Kotoko immediately makes her move when she sees the chance to become closer to Kurou and hopes to get married to him one day.
She quickly realizes that Kurou has a lot of knowledge and can be a great help when it comes to solving the various problems presented by the supernatural so they become partners, but she is still hoping that she can make Kurou reciprocate her feelings in the process.
---
I love the fantasy and supernatural elements of this anime; I really like that they don't romanticize Kotoko as a super beautiful cutie who just happened to be also a mediator, but they tell us a bit of the backstory which is interesting and shows the sacrifice Kotoko had to make in order to become the mediator.
Kotoko is 17 but has the appearance of a middle schooler. Kurou is a few years older, but his background is completely mysterious – all we know is that even youkai and other monsters are scared of him. Kotoko loves him though (and it was love at first sight).
7) Magia Record: Mahou Shoujo Madoka☆Magica Gaiden (TV)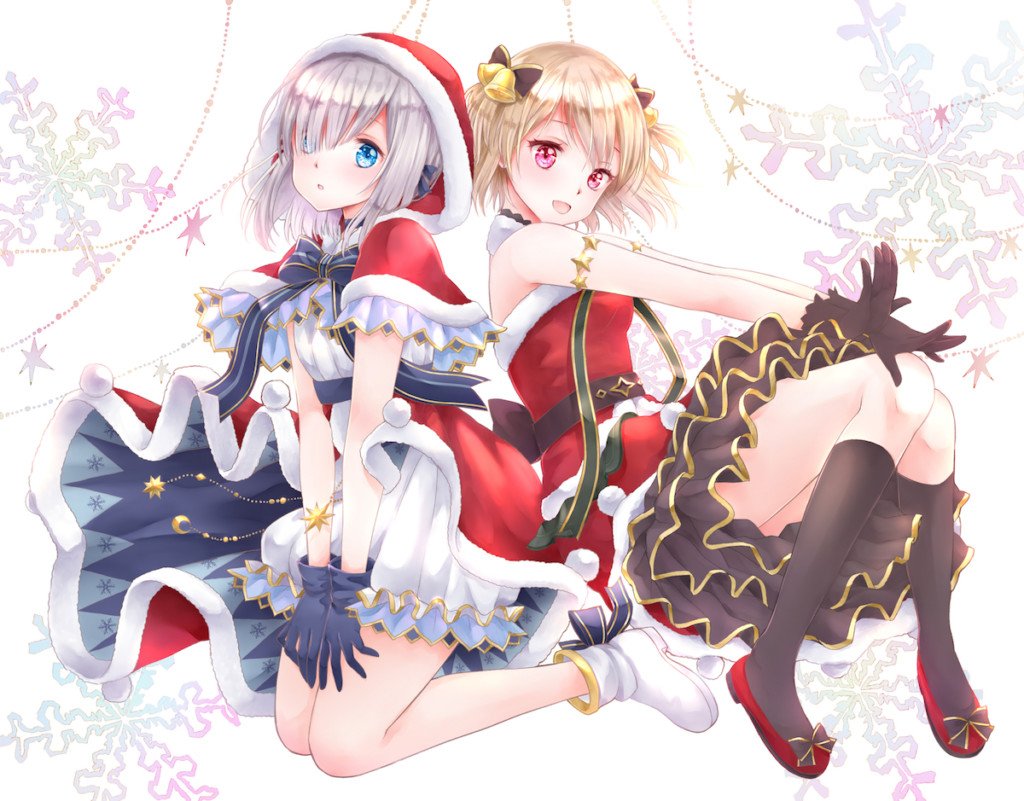 The story centers around a new heroine of Magia Record, Iroha, a magical girl who is looking for her missing sister Ui in Kamihama. Madoka is in a similar situation, searching for missing Homura in the same city.
8) Nekopara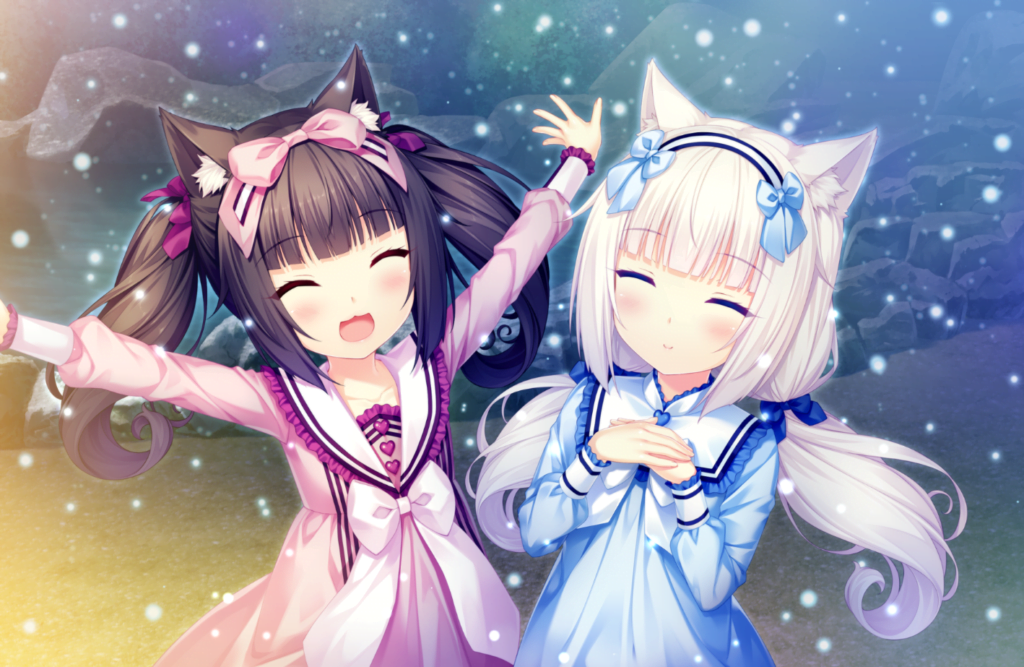 The main protagonist, Kashou Minaduki, is the son of a long line of Japanese confection makers. It comes as no surprise that he eventually moves out to open his own patisserie "La Soleil".
While unpacking his stuff after moving out he finds two catgirls (Neko girls), Chocola and Vanilla, hidden there. These girls were raised by the Minaduki family. Not too long after Kashou decides to run La Soleil together with Chocola and Vanilla and they all have a wonderful time.
One day Chocola decides to run some errands and she meets a cute kitten. The story starts with their spectacular encounter.
9) Somali to Mori no Kamisama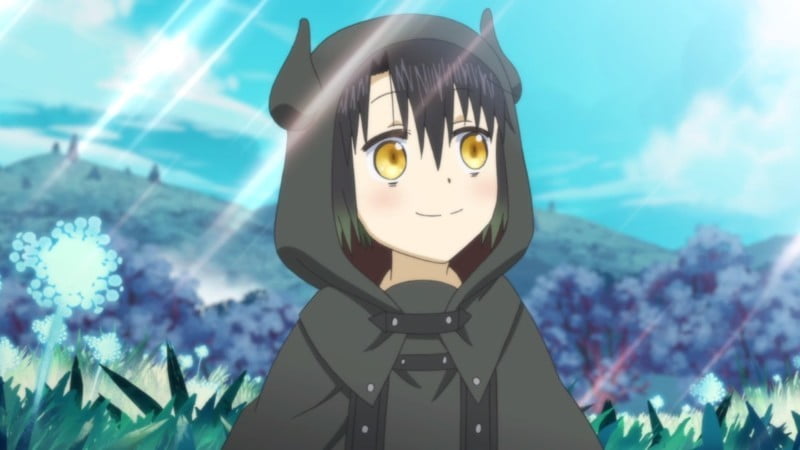 The world is a dangerous place – ruled by creatures like spirits, goblins, and others, meanwhile, humans are hunted down and on the brink of extinction.
Somali to Mori no Kamisama centers around a peculiar story of an untraditional duo of a golem and lone human girl with a bond of father and daughter who travel together after they coincidentally met.
---
Just how cute is this anime? I absolutely love the beautiful bond between the little girl and the golem – despite the differences they still love each other (as daughter and father). The whole adventurous vibes I am getting from this beautiful, magical world of Somali to Mori no Kamisama are another reason why I'm hooked.
Other news
1) "The Feast of Amrita" visual teaser announced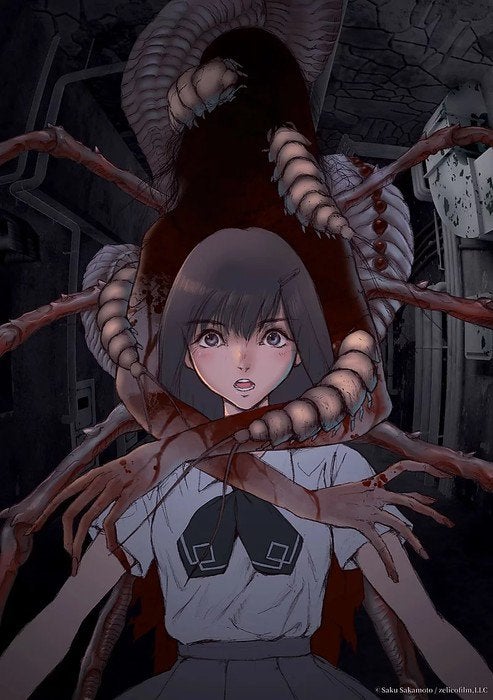 The anime is a prequel spinoff to Aragne: Sign of Vermilion that will debut in 2021.
The story will focus on Tamahi, a high school girl who encounters mysterious creatures while navigating a gigantic apartment building.
2) New Key Visual for Plunderer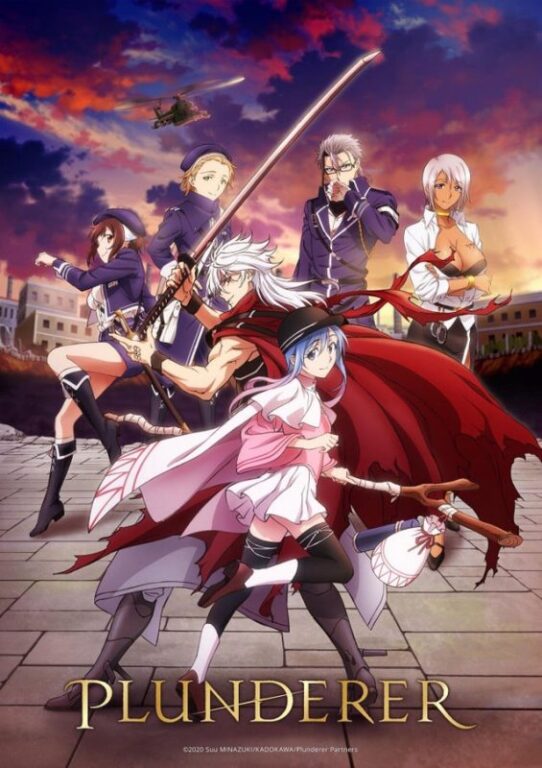 3) Death Note manga returns with a first new chapter in 12 years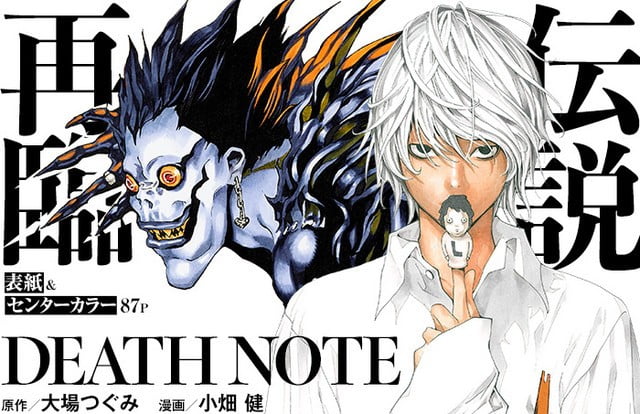 JUMP SQ (via Crunchyroll) announced that the 87-page one-shot would be published in the next issue, which goes on sale February 4.
The white-haired boy on the cover is called Near, and he is the new L. Near first appeared in the one-shot special in February 2008. The 2020 one-shot is going to take place after the events of the original anime and will tell the story about how Ryuk's Death Note fell to Earth again.
It is going to be written by the original writer, Tsugumi Ohba, and illustrated by the original illustrator, Takeshi Obata.
Thank you for reading the weekly round-up!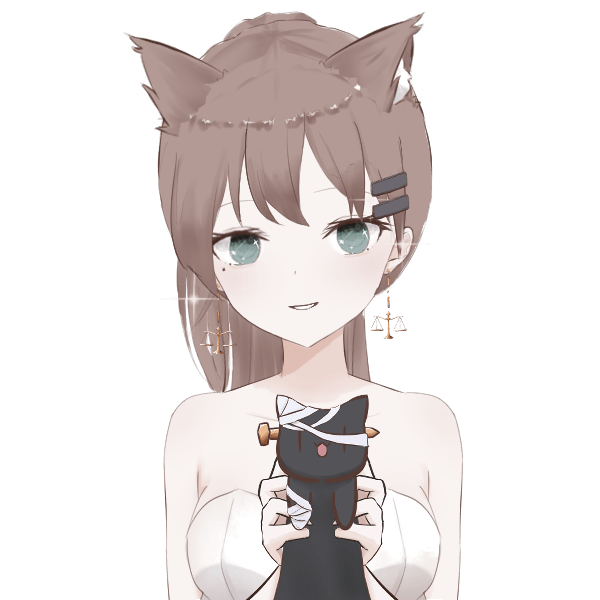 Hi, my name is Mia, and I am the founder of 9 Tailed Kitsune. I am a big fan of esports, games, and anime. When I was around 7 years old, Phantom Thief Jeanne sparked my fascination for anime, and it has never faded!