Top 7 Upcoming 2020 Winter Anime
Winter is coming… and that means only one thing. We all need to snuggle up in the warm blanket and watch some high quality anime!
Here is a list of top 7 anime airing in winter 2019 to keep your soul warm and cozy.
7.  Made in Abyss Movie 3: Fukaki Tamashii no Reimei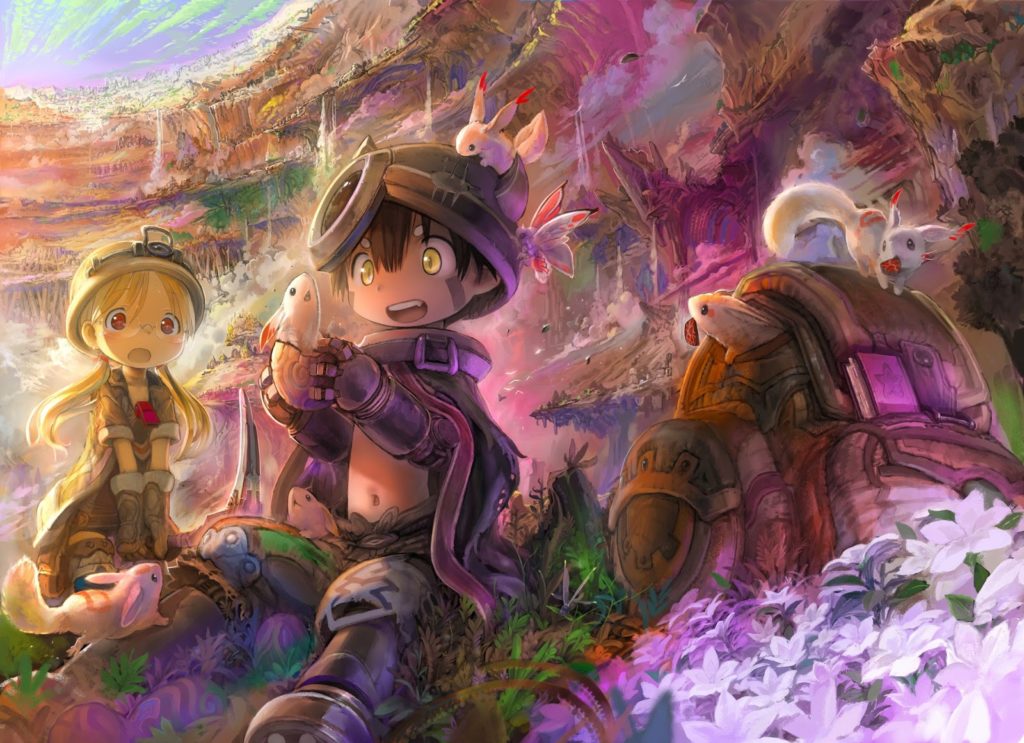 Genres: Sci-Fi, Adventure, Mystery, Drama, Fantasy
Episodes: 1
Airing: Jan 17, 2020
Made in Abyss originally follows a story of Riko, a daughter of Lyza the annihilator who used to be a Diver (very brave individuals dive into The Abyss—a gaping chasm stretching down into the depths of the earth, filled with mysterious creatures and relics from a time long past, facing dangers and physical/mental deterioration as they descent/ascent) who is determined to find her mother. 
Although Riko is very young she is already working in the upper layers of the Abyss but is forbidden to descent into deeper layers. Everything changes one day when she encounters in the Abyss a robot with the appearance of a young boy who seems to be created with very powerful technology. The two of them become very quickly friends and she also chooses a name for the boy – Reg.
She makes up her mind and decides to descend to the deepest layer of the abyss with the help Reg whilst risking her own life and experiencing horrific discoveries about the Abyss.
The movie is going to be an adaptation of the Idofront arc in movie form.
6.  Plunderer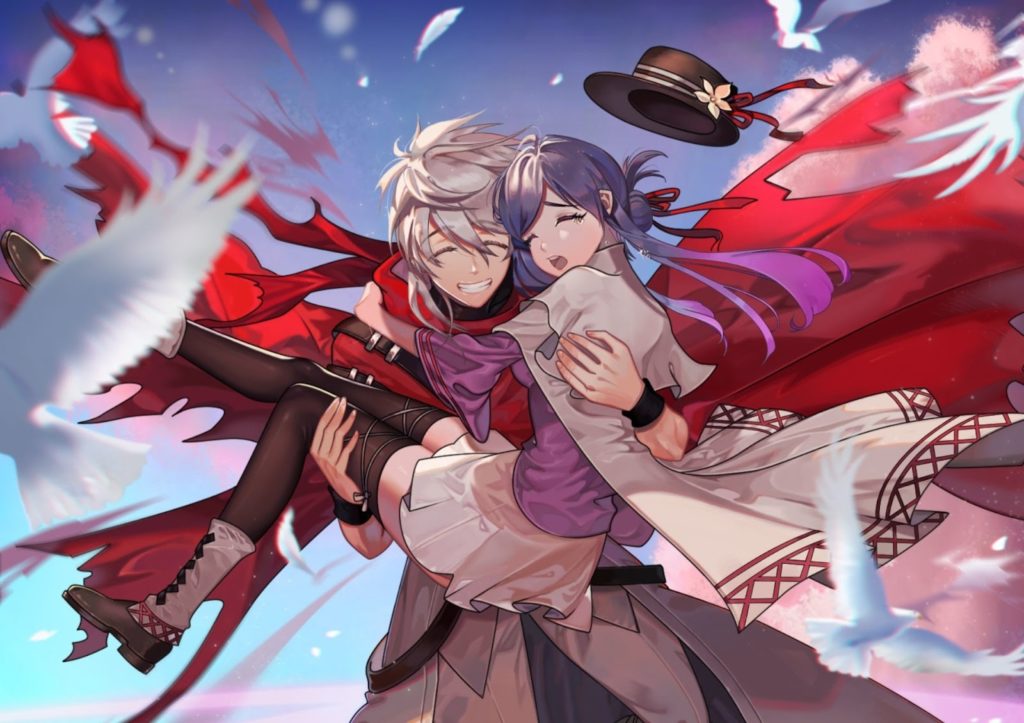 Genres: Action, Ecchi, Fantasy, Shounen, Sci-Fi, Adventure, Mystery, Drama, Fantasy
Episodes: Unknown
Airing: Jan 2020 to ?
The story takes place in a post-apocalyptic world which is dominated by "Numbers". Every human has their identity tied to their own "Count" which relates to any number related to their life. If the count reaches zero it leads them to the abyss. 
In the year 305 of the Alcian calendar, Hina is determined to search for the Legendary Red Baron as per the last wish of her mother whos count reached zero. Whilst on her missions, she meets a mysterious, half-masked swordsman named Licht.
5.  Kyokou Suiri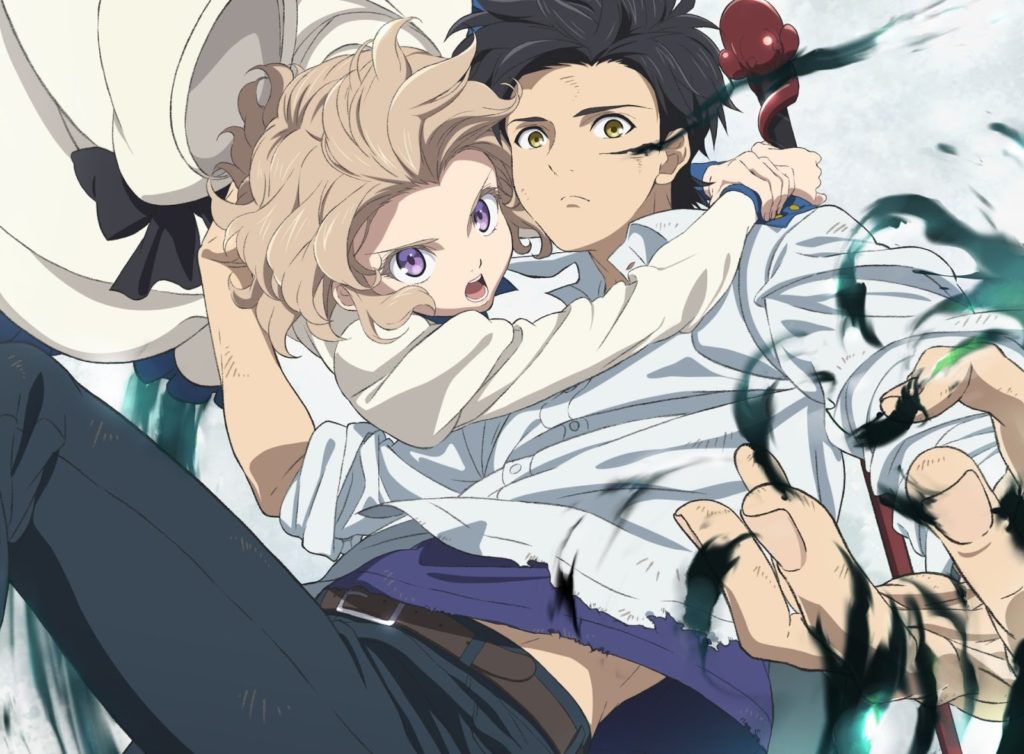 Genres: Shounen, Mystery, Comedy, Demons, Supernatural, Romance
Episodes: Unknown
Airing: Jan, 2020 to ?
Kotoko Iwanage might have a normal appearance of a young girl, but that could not be further from the truth. At the age of 11, she became a mediator between the spirit and human world. Whenever youkai have some problem they wish to solve they contact Kotoko.
On the other hand, Kurou Sakuragawa is a 22-year-old university student who has just broken up with his girlfriend. Kotoko immediately makes her move when she sees the chance to become closer to Kurou and hopes to get married to him one day. She quickly realizes that Kurou has a lot of knowledge and can be a great help when it comes to solving the various problems presented by the supernatural so they become partners, but she is still hoping that she can make Kurou reciprocate her feelings in the process.
4. Haikyuu!! Fourth Season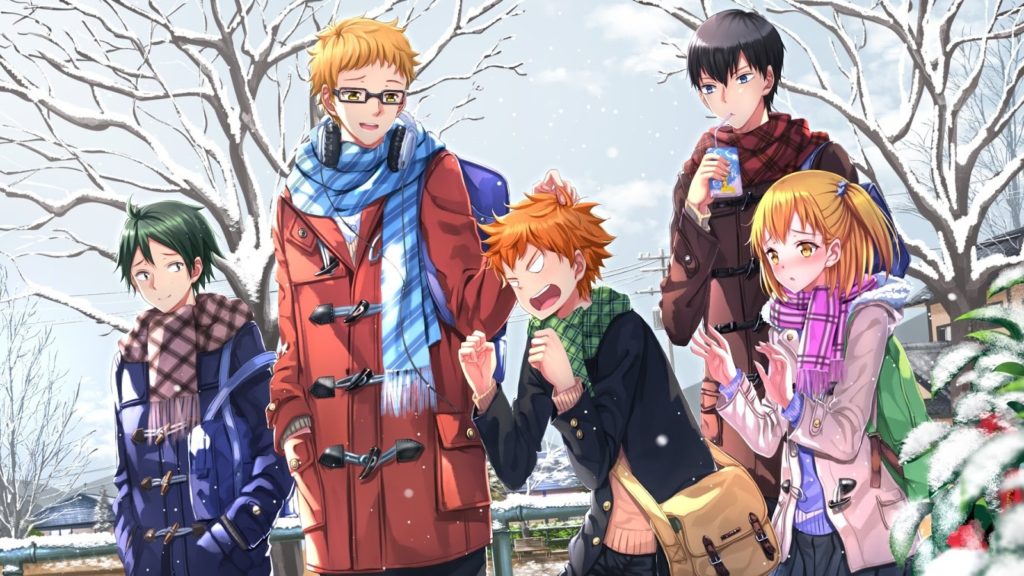 Genres: Comedy, Drama, School, Shounen, Sports
Episodes: Unknown
Airing: Jan 2020 to ?
The original story revolves around a middle-schooler Shoyo Hinata who falls in love with volleybal after seeing a national championship match on TV. Although short in height, he becomes determined to follow in the footsteps of a star player, nicknamed the "Little Giant", after seeing his plays. 
However, Shoyo's dreams are destroyed in his first official match, where his team suffers a crushing defeat against the Junior championship favorite team, which includes the so-called "King of the Court" Tobio Kageyama. 
Shoyo does not give up even after suffering a crushing defeat and enrolls into Karasuno High School in order to defeat Kageyama. The only problem is that Shoyo ends up in the same volleybal team as Kageyama, forcing them to work and cooperate together. Now the Karasuno unlikely duo faces a new challenge – to get to the TOP together, combining and using their unique skills. 
3. 5-toubun no Hanayome 2nd Season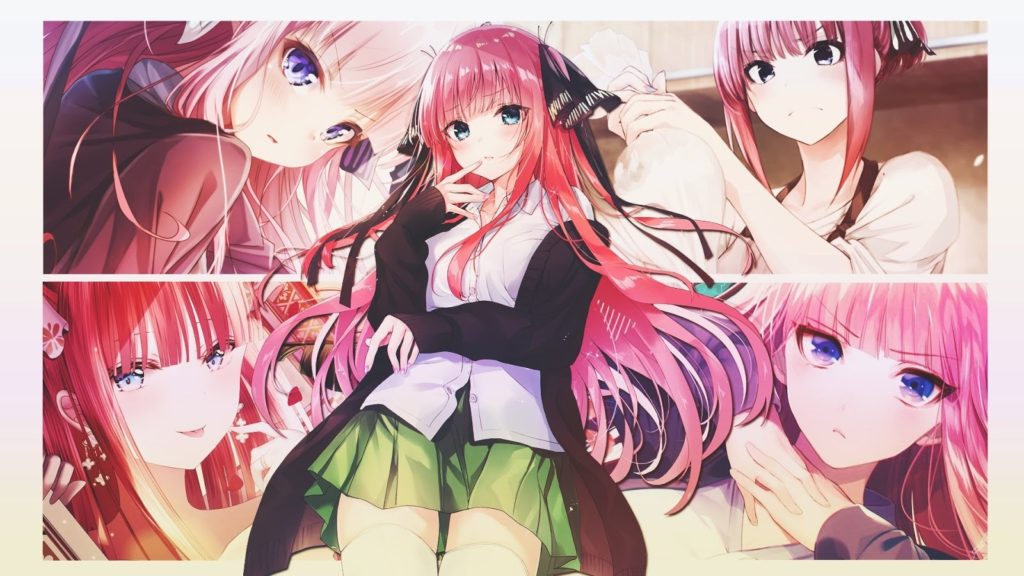 Genres: Comedy, Harem, Romance, School, Shounen
Episodes: Unknown
Airing: Jan 2020 to ?
The original series centers around Futaro Uesugi, an exceptional student with a troubled personal life – he has lost his mother, has no friends and his father has incurred a huge amount of debt.
A new opportunity emerges when the rich Nakano family transfers to his school and Futaro is hired as a highly paid tutor for five girls – identical quintuplet sisters of varied personalities who are not interested in studying even at the slightest.
Futaro, who takes his job as a tutor seriously and has an extremely consistent and diligent attitude succeeds to convince the quintuplet sisters to not only accept him as their tutor but also to work for improving their grades.
2. Violet Evergarden Movie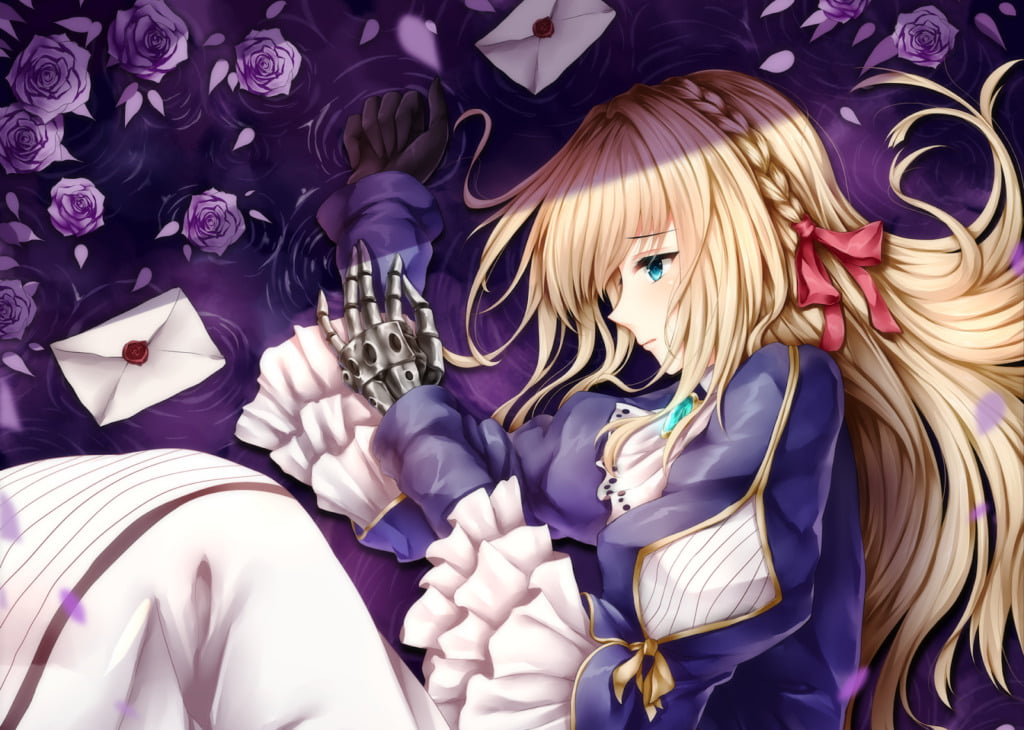 Genres: Drama, Fantasy, Slice of Life
Episodes:Unknown
Airing: Jan 10, 2020
The movie focuses on a young noblewoman named Isabella York who is trapped in a famous but extremely strict finishing school which resembles prison to her.
The outlook for Isabella changes when she meets an auto memory doll, Violet Evergarden as her new teacher.
1. Boku no Hero Academia the Movie 2: Heroes: Rising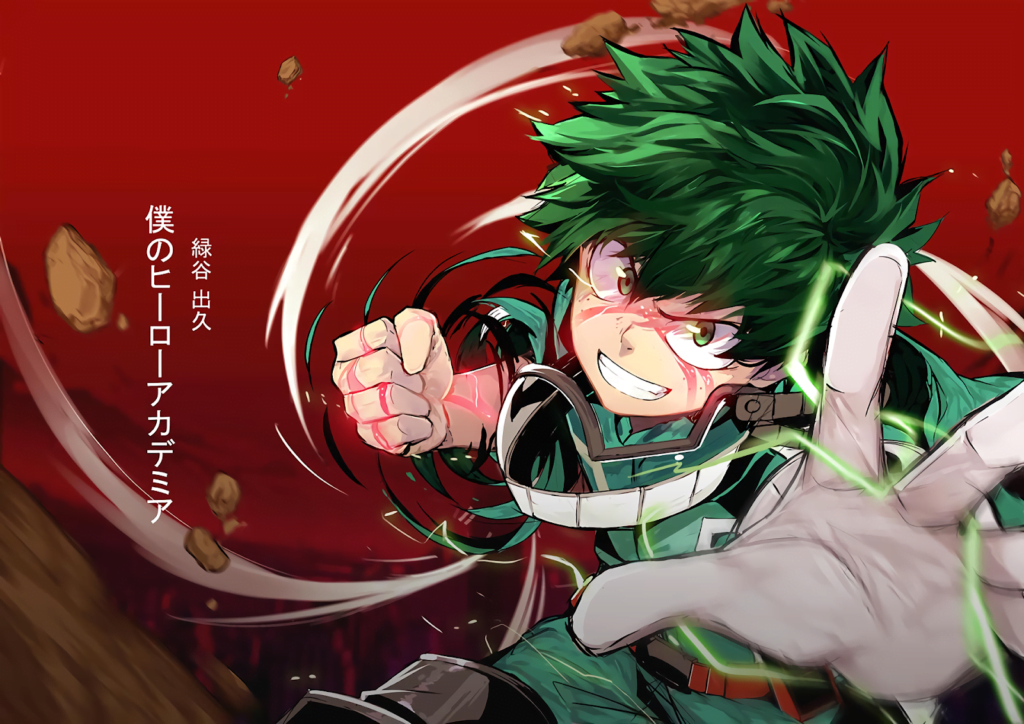 Genres: Comedy, Superpower, Action, School, Shounen
Episodes: Unknown
Airing: Dec 20, 2019 
The original Boku No Hero Academia follows the story of a young boy called Izuku Midoriya, who is well-known as a boy without the Quirk. Being without the Quirk can mean only one thing – he is considered completely useless in the current era because it's fairly common for people to have some kind of Quirk, a special, superhuman power unique in nature. 
The world is fairly chaotic because of the rise of super villains and a new profession emerges – Pro Heroes, extremely strong individuals with the most powerful Quirks who protect the cities and their citizens. 
While idolizing the Pro Heroes, Izuku sets his mind on becoming a Pro Hero despite having no Quirk.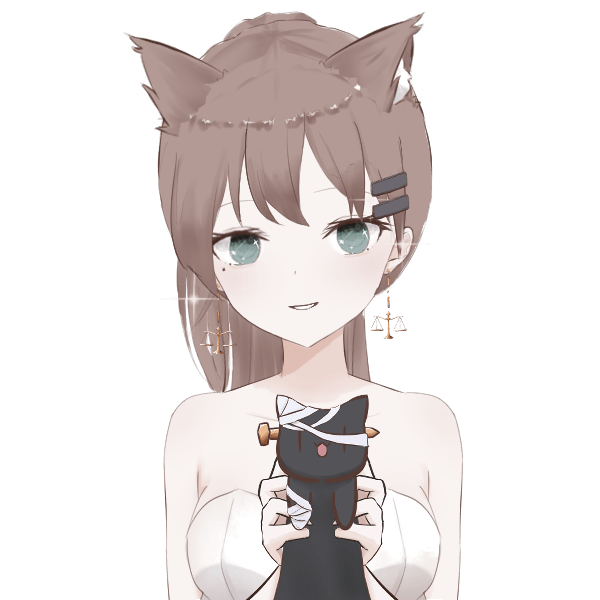 Hi, my name is Mia, and I am the founder of 9 Tailed Kitsune. I am a big fan of esports, games, and anime. When I was around 7 years old, Phantom Thief Jeanne sparked my fascination for anime, and it has never faded!