Is Amazon a Reliable Place to Buy Anime Figures?
This post contains affiliate links. If you use these links to buy something, I may earn a small commission, without any extra cost to you. As an Amazon Associate, I earn from qualifying purchases. Thank you!
You might remember times when everyone was scared of buying anime merchandise from Amazon and eBay because of the overwhelming amount of fakes. Yes, I mean Chinese fakes because they are the most prevalent.
It's 2021 and Amazon luckily became a safe place to buy anime figures (and other anime collectibles) if you know how to search there.
Hence, I made an easy guide on how to buy anime figures safely on Amazon.
---
Is Amazon a good place to buy anime figures?

Amazon is one of the most popular online marketplaces used by both individuals as well as businesses, and the site is available in many different countries. It's the largest Internet company by revenue in the world and second-largest private employer in the United States and one of the world's most valuable companies. In 2020, Amazon had 1,298,000 employees.
Amazon protects your personal and financial information and uses Secure Sockets Layer (SSL) software, which encrypts your information. It also does not sell your personal information to others.
When it comes to returns, it's very easy and you can even return gifts. If you decide to buy products from third-party sellers on their website, you are still protected by Amazon's A-to-Z Guarantee Claim.
Amazon itself has an inventory of about 12 million items across all its categories and services. But if you go broader and look at all the items that Marketplace sellers list, that number expands to about 350 million.
It's also very reliable at delivering purchased items. In the U.S., your goods will typically arrive within 1 to 7 business days. Third-party sellers usually deliver your order between 1 to 21 days. If you live abroad, orders can take from 3 business days to 12 weeks to arrive.
How to buy 100% licensed anime figures on Amazon
Definitely pay attention to the description and location. If the description says "Chinese version, but good quality" then you know that the seller is selling you a bootleg and that's how you can easily confirm if the figure is authentic.
Let's also talk about some legit companies that produce high-quality anime figures since I assume you don't want to end up with a messy-looking figure on your desk.
A few legit anime figure brands to look for:
Kotobukiya,
Good Smile Company,
Max Factory,
Square Enix,
Aniplex,
Alter,
Bandai Namco,
Orange Rouge,
Kaiyodo,
Phat!,
Stronger.
With these, you can't go wrong. And you can get some of the really well-made ones as cheap as 20$! Looking at you, Bandai Shokugan line!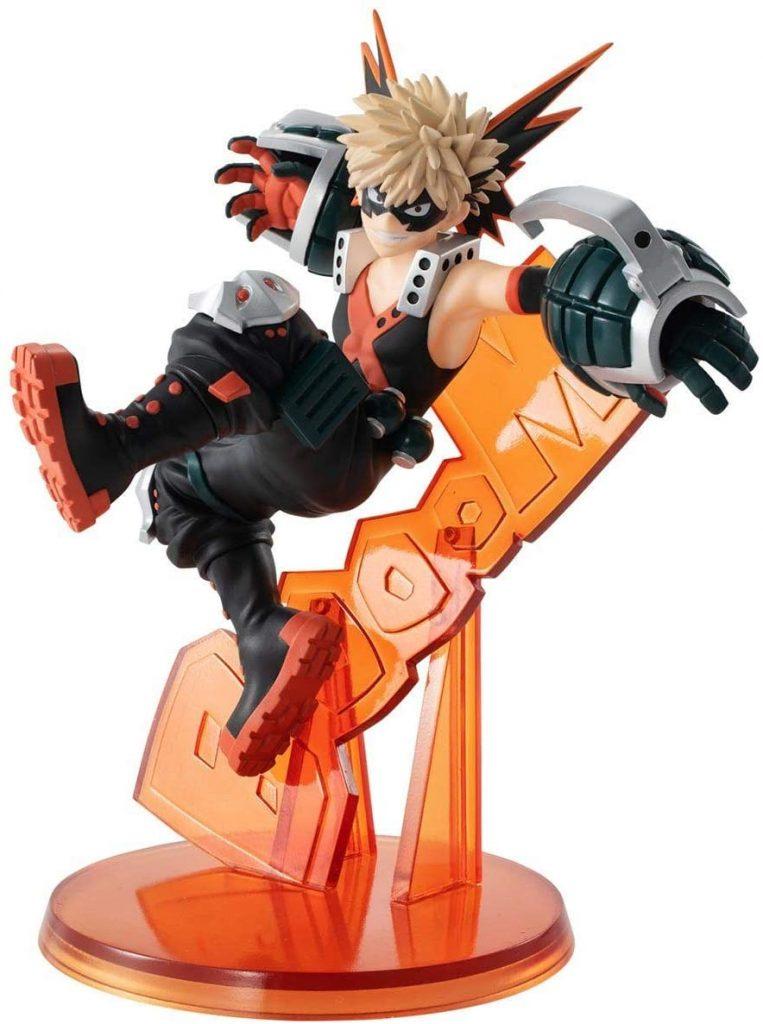 Searching for a legit anime figure
Let's choose for example Good Smile as our desired anime figure company.
Ideally, you want to head over to Amazon and search for the keyword Good Smile. This will show you all kind of figures by the brand Good Smile.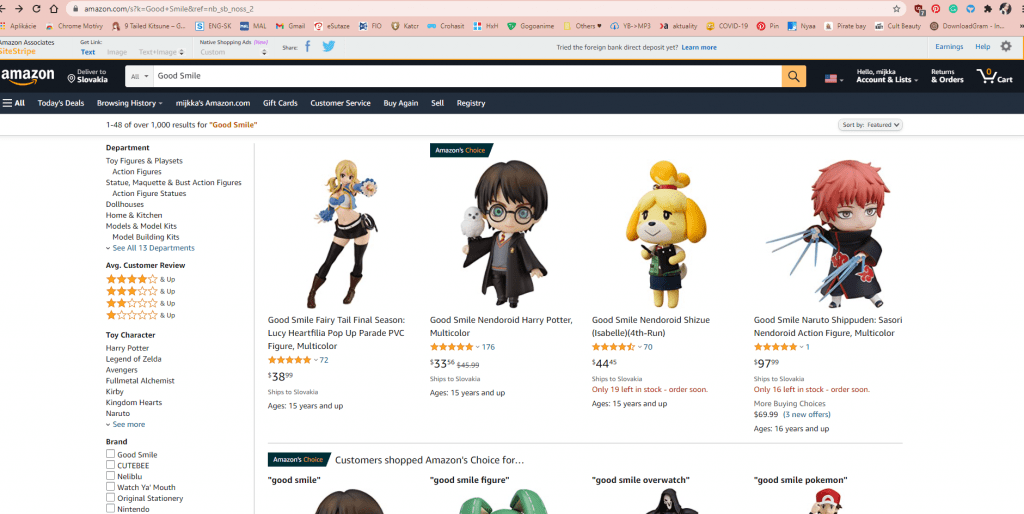 If you want a more specific search and you have an anime character in mind, you can search for terms like Good Smile Nezuko. It will usually show you also related items, like other characters from Demon Slayer.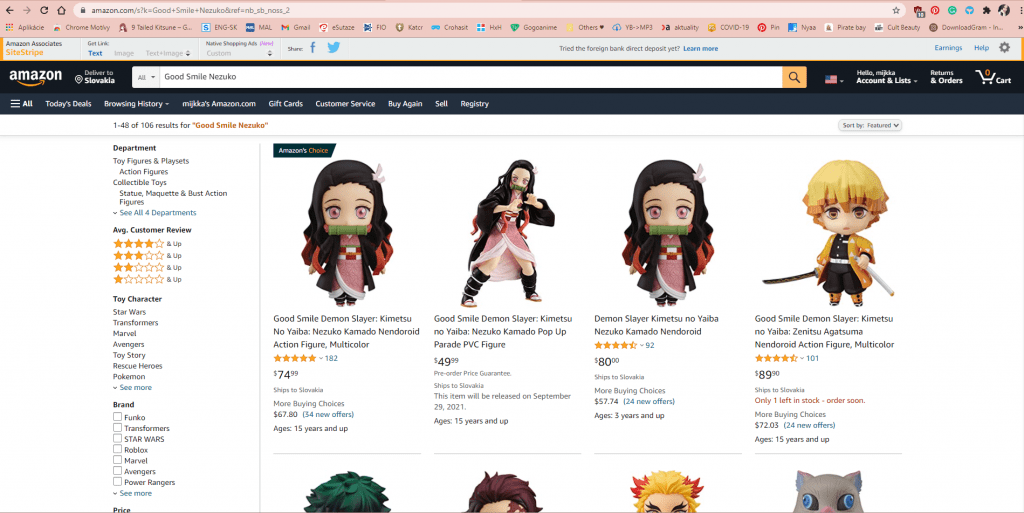 Confirming the authenticity
When you choose a figure of your liking, you need to focus on two main things.
The reviews of the actual figure,
The reviews of the shop that's selling it.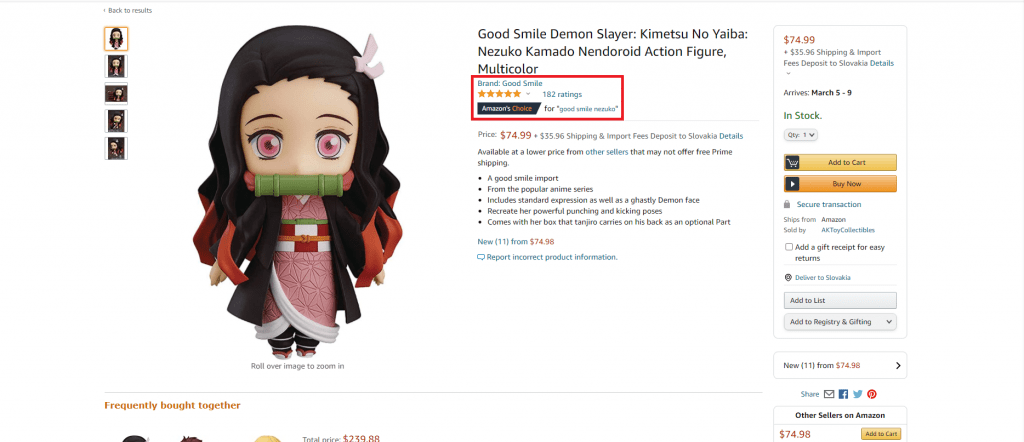 You need to make sure to click on the ratings, which will take you to the bottom of the page where you will see all ratings of this figure & customers' pictures.
If everything seems fine, you can proceed to check the merchant that's selling the item.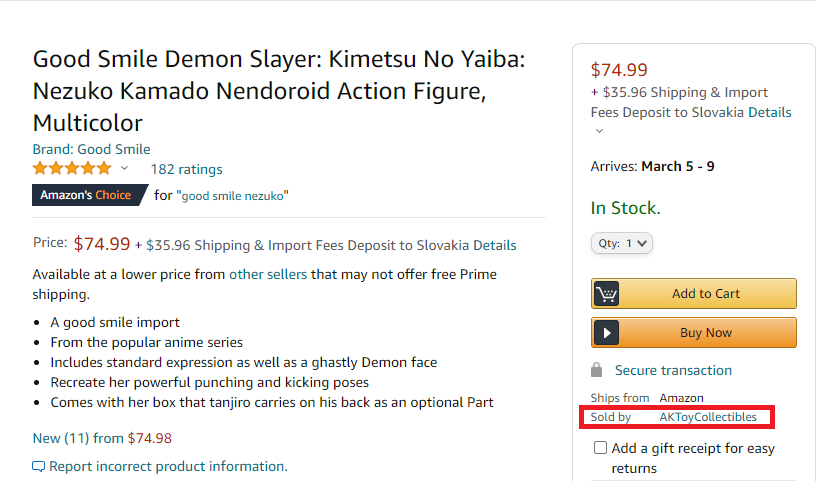 In this case, the item is sold by AKToyCollectibles. If you click on the name of the shop, you will see detailed seller information (pay attention to the location), as well as feedback, including comments and ratings in the last 30 days, 90 days, 12 months, and overall.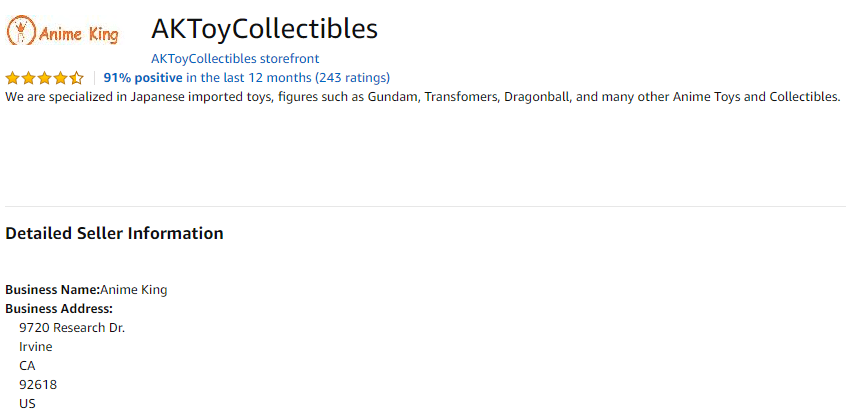 If everything seems right, you can proceed to order the item.
A few days later you should have your cute figure already home!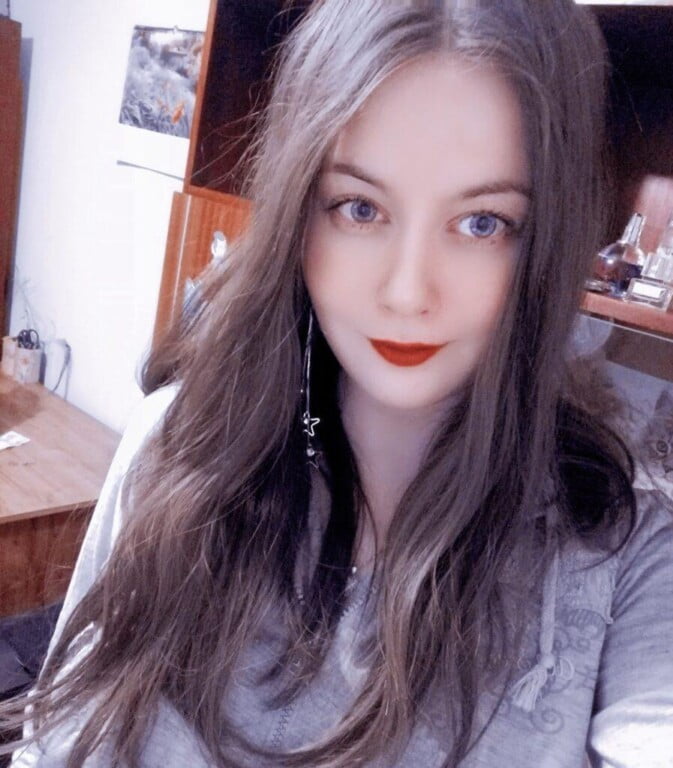 Hi, my name is Mia and I'm the founder of 9 Tailed Kitsune. I love anime, games, and esports (I am also a bit weird).
My passion for anime sparked when I was about 7 (Phantom Thief Jeanne, hello!) and has never stopped.